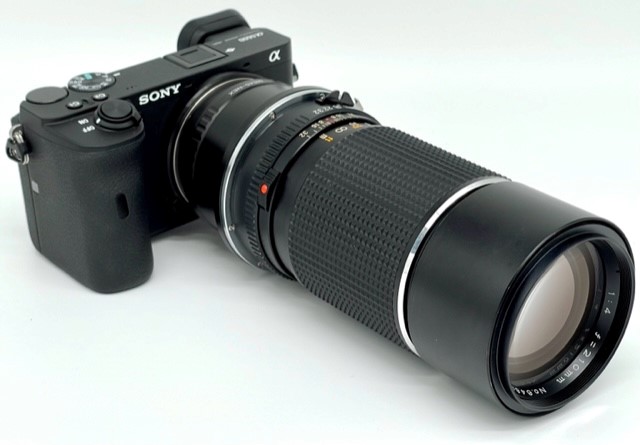 September 21, 2022
MAMIYA MEDIUM FORMAT LENSES AT JUNK PRICES
Long THE competitor of HASSELBLAD, MAMIYA was finally bought out by PHASE ONE - the manufacturer of the most expensive cameras to date.
This manual MAMIYA 210mm f4 medium format lens can be purchased on eBay for under € 200. On this SONY A 6600 with its APS-C sensor, this lens becomes a 315mm f4. A gift . . .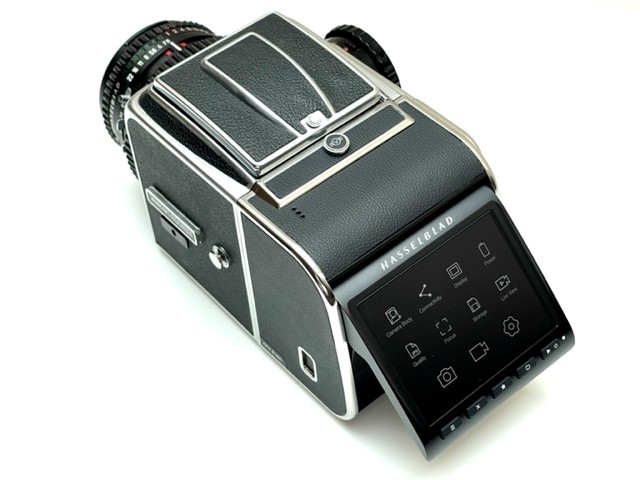 September 14, 2022
DIGIBACK CFV II 50C to HASSELBLAD 500
The Digital Back CFV II 50C works great with all HASSELBLAD cameras manufactured between 1947 and 2011.
How easy it is is the topic of this blog.
September 7, 2022
INFRARED-PHOTOGRAPHY
Infrared light is not visible to the human eye. However, it is possible to modify a camera so that it can image exactly this light spectrum.
The result is surreal images with an unreal touch. Exciting!
April 7, 2022
THE LEICA VARIO-ELMAR-R 80-200mm f4 ZOOM
Complementing the 35-70mm f4 zoom (see below), here is the telephoto zoom lens for 80-200mm from LEICA.
Another exceptional lens from the LEICA-R series. I could buy mine in April 2022 for only € 642 at eBay.
March 17, 2022
HERE, ZOOM IS BETTER THAN FIXED FOCAL LENGTH:
THE LEICA VARIO-ELMAR-R 35-70mm f4 ZOOM MACRO
There is still a chance to buy this exceptional zoom lens for well under €1,000.
If word gets out here, it's guaranteed that it won't stay that way for long:
April 30, 2020
OF WHEN MANUAL FOCUS
IS SUPERIOR TO ANY AUTOFOCUS
With wide-angle lenses, the focus range is so deep that focusing with the hyperfocal distance often leaves more control over image composition than auto focus.
The term "hyperfocal distance" sounds complicated at first, but it's easy to explain - and even easier to use.
April 16, 2020
FUJI GFX 100 vs. FUJI GFX 50 vs. LEICA SL2
Actually, I was well positioned with my two FUJI medium format cameras - until the LEICA SL2 came along.
At least one of these three cameras - whether one of the FUJI's or the LEICA I just acquired - I would sell at the end of my test.
Namely, the camera that would stay at home the most often.
March 28, 2020
HOW TO WIN ON EBAY
I have been buying almost all of my used cameras and lenses on EBAY for years.
I follow three guidelines to win (almost) every auction on EBAY and also still get the top merchandise I wanted.
February 17, 2020 / NOCTILUX FROM CANON?
With adapter to FUJI GFX or SONY
This aspherical 50mm f1.2 FD-lens from CANON is the most advanced 50mm lens with manual focus only of all time.
Even LEICA has never incorporated aspheres and floating elements into their 50mm f1.2 lenses.
The specimen shown here I bought beginning of 2020 for US$ 699 at a LEICA Dealer in Austria. What this lens does is very impressive - independent of the price.