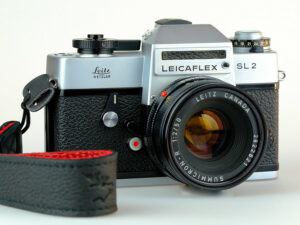 LEICA ON A BUDGET - THE LEICAFLEX SL2
The LEICAFLEX SL2 delivered in 1974 - 1976 is still considered by experts to be the best LEICA SLR camera of all time. Point.
At the same time, it is the cheapest entry into the LEICA world today. I bought the camera shown here in top condition on eBay in December 2019 for US$ 400. And the LEICA 50mm f2 SUMMICRON lens for only US$ 299!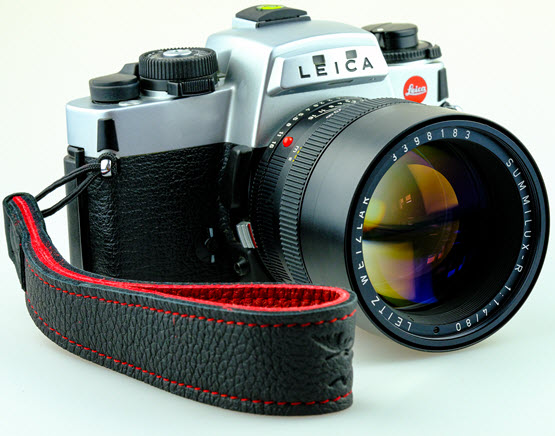 LEICA R-SERIES (R3-R9): WHICH IS THE BEST?
The LEICA R cameras were the successor models to the LEICAFLEX SL2 discussed here.
The R-series is therefore younger, but with US$ 600 for well-preserved cameras also a bit more expensive. The complete history, from the R3 to the R9 and a purchase tip:
CONTAX G2 - THE BETTER LEICA?
CONTAX G2 cameras were more expensive in the 90s than their LEICA counterparts. The KYOCERA company had also built them with the intention of being better than LEICA - to produce Japanese technology that ranks ahead of LEICA's legendary rangefinder cameras.
And in many ways KYOCERA has achieved this . . .
FUJIFILM GF670 - PURE ANACHRONISM
According to its appearance, this camera would be located between 1950 and 1960. In fact, it was produced from 2008 to 2014 and sold new until 2017.
FUJI has incorporated everything that current technology has to offer in this retro design and has built the GF 670, the lightest (1kg), smallest and best 6x7 medium format camera on the market.
With a lens that enjoys an almost legendary reputation.
THE LAST OF ITS KIND
A HASSELBLAD has long been a synonym for the perfect camera, the perfect photographic equipment. Simply cult.
Today you can buy a HASSELBLAD of the 500 series including standard lens (80mm f2.8) for less than US$ 2.000 in good condition.
ROLLEI 35 SE
This camera is one of the smallest 35mm cameras ever built.
I was curious what kind of pictures this little one takes with its extendable 40mm f 2.8 lens.