MAMIYA
MANUAL MEDIUM FORMAT LENSES
TOP QUALITY AT SCRAP PRICES
MAMIYA is good enough for PHASE ONE - which is currently (2022) the Rolls-Royce among cameras - with prices of €30,000 and more, and that only for the camera body. After a long period of cooperation, PHASE ONE took a 45% stake in MAMIYA in 2009 and then bought it out completely in 2016.
MAMIYA also dominated the medium format camera market for a long time together with HASSELBLAD, with the highest quality.
Both testify that MAMIYA plays in the top league.
Manual lenses from that time are still very, very good by today's standards and can be had on eBay for absolute bargain prices.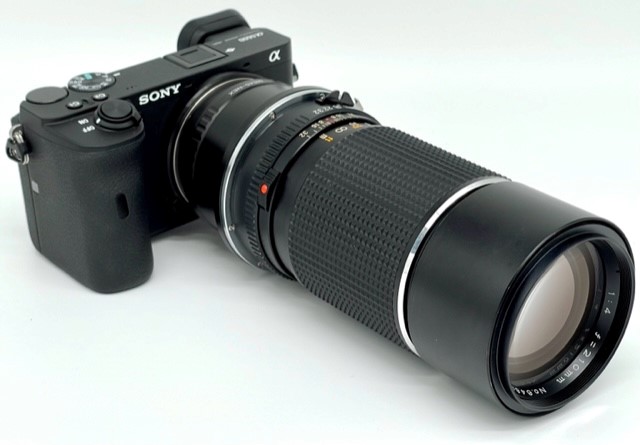 SONY A 6600 with MAMIYA 210mm f4
MAMIYA lenses can be easily attached to mirrorless cameras with adapters.
Here on my SONY APS-C camera, which increases the focal length to 315mm due to the crop factor.
I paid €180 for my MAMIYA 210mm f4 in 2019 and I still see these prices on eBay today (2022).
ADAPTER M645-NEX
This adapter currently costs €89.90 for SONY E-Mount.
On eBay just enter "M645-NEX" - then the corresponding offers come up.
Shots
Characteristic for this telephoto lens from MAMIYA are the sharpness from open aperture to the far corners and the buttery soft bokeh:
About the shots:
All three pictures were taken with my SONY A7R III, all at open aperture (f4).
The resolution here on the website does not allow an evaluation, of course.
I always use the test chart when I am in doubt about a lens. The 210mm f4 passed with flying colors, with top scores for sharpness, vignetting, distortion. Only achromatic aberration is visible, which then gradually disappears when stopped down.
MAMIYA 210mm f4 on
HASSELBLAD 907X & CFV II 50C (digital)
Hasselblad lenses are very, very expensive. Currently (2022), there is also no lens around 200mm. Hasselblad's longest telephoto lens is only 135mm.
And the XCD 135mm f2.8 costs over €4,000 . . . .
I found the adapter only at FOTODIOX, with € 280 sensitively more expensive than the SONY E-mount adapter.
But the MAMIYA 210mm f4 is not my only lens from MAMIYA and with the price difference to Hasselblad it pays off of course.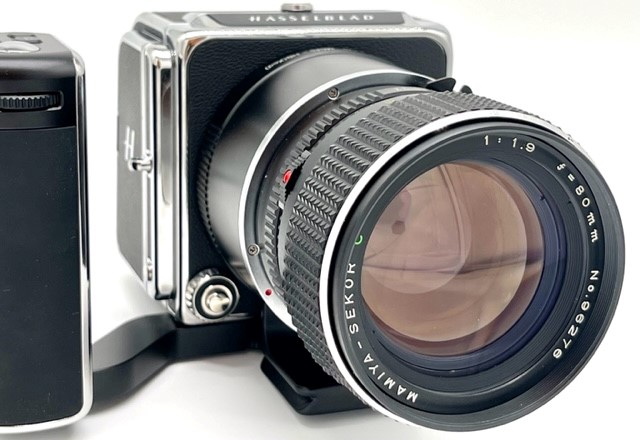 WHICH MAMIYA LENSES ARE RECOMMENDABLE?
I bought the 80mm f1.9 pictured here in 2019 for €200 - but the price is now (2022) already around €800.
After all, the 80mm f1.9 from Hasselblad cost almost six times as much in September 2022 at €4,500.
Other recommended lenses are the 45mm f2.8 and the 150mm f3.5. The kit lens with 80mm and f2.8 also cuts a good figure.