WHICH MANUFACTURER BUILDS THE BEST LENSES?
In answering this question, it is not only a question of how good a lens is, but also of how high the spread of quality is within a series.
I test each lens on my test chart as soon as I receive it and have learned a lot about the quality standards of the different manufacturers. My conclusion will surely surprise some of you.
THE BIG THREE - CANON, NIKON & SONY
Most lenses are sold to amateur photographers, only a comparatively small percentage goes to the professionals.
Amateurs and professionals sometimes buy the same lenses.
Professionals demand high quality, amateurs usually do not notice deviations from the standard.
As a manufacturer, however, you cannot supply the professionals with better lenses than the amateurs, that would certainly cause a lot of trouble. So, how can that problem be solved?
THE SOLUTION TO THE QUALITY PROBLEM
To increase the manufacturing tolerances for tens of thousands of lenses in order to be able to deliver a consistently good quality is too expensive for the large manufacturers. Therefore CANON, NIKON and SONY have set up service centres on all continents, where not only repairs are carried out, but where also (brand-new) lenses can be readjusted. If a professional buys a lens nowadays, he usually sends it unopened to such a centre in order to have it precisely calibrated and, if necessary, readjusted. These manufacturers offer this service free of charge because they know about the quality fluctuations. They offer this service not only to professionals, but to every buyer - but amateurs usually don't know this on the one hand, and on the other hand they often don't care that much about a perfectly adjusted lens.
An acquaintance of mine, who has a rental company for professional photo equipment, buys many lenses for his company and always sends them in when he buys new ones. This is common practice. Whoever is a professional photographer knows this and hopes to be able to take the manufacturing tolerances of the big manufacturers out of the game.
That this hope is not always justified in the meantime - more on this below.
SONY had great start-up difficulties in the production of lenses. But due to the cooperation with ZEISS, SONY was recently able to catch up with CANON and NIKON, the three are now in the same league in terms of production quality.
When I bought a SONY 90mm f2.8 Macro GOSS in 2018, which attracted attention on my test charts due to strong deviations, they immediately exchanged the lens for a new one. The manufacturers are aware that a certain percentage of their lenses are below the acceptable manufacturing tolerances and usually react benevolent.
Provided you test the lens immediately after receipt and can name the found weaknesses. But who does that?
WHO BUILDS THE BEST LENSES?
Basically all three major manufacturers have very good lenses on offer. All of them have a series that is more expensive and with which you can't go wrong in principle. But you have to expect manufacturing tolerances that can turn a very good lens into a not so good one - or even a really bad one.
And sending in the lenses (meanwhile?) does not always lead to the desired result. I have sent CANON two lenses in which I found clear weaknesses in my test charts immediately after purchase. I got both lenses back with the remark that there were no defects and that they were ok.
Thereupon I sold my CANON equipment. I want to achieve the best possible result when I take pictures and not carry a handicap in the form of incorrectly adjusted lenses with me.
A LANCE FOR THE MANUFACTURERS
Sales of digital cameras have slumped sharply since 2010, by a dramatic 87% !!!
Smartphones have outstripped digital cameras with their portability (you have the phone with you anyway) and with their constantly improving cameras with ever higher resolutions.
These dramatic losses in sales are the reason why more and more service centres have been closed, fewer and fewer employees carry out more and more adjustments and repairs, and customers have to accept longer and longer waiting times. (And my two CANON lenses were sent back to me without adjustment).
In 2019 NIKON for the first time has written red numbers; already the internet is worried if NIKON will disappear from the market completely. The smaller ones will surely be hit soon - PENTAX and OLYMPUS are traded as first candidates.
WHO SURVIVES?
The photo divisions of CANON and especially NIKON are wavering. SONY is growing strongly against the downward trend and for the first time has sold more cameras in 2019 than the previous market leader CANON, which - like NIKON - has slept through the development from DSLR to mirrorless cameras for too long.
The other winner is FUJIFILM, who had already been able to score against the other manufacturers with their APS-C cameras and and the very good lenses. And then they bet on the right horse by jumping to medium format. While the other manufacturers are struggling to get their cameras and lenses to the market, FUJI is currently unable to keep up with the delivery of GFX medium format cameras - there are waiting times.
SONY and FUJI are growing in a shrinking market, making the situation even worse for CANON, and especially NIKON.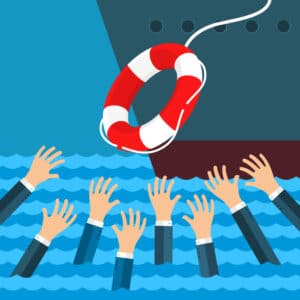 WHAT SHOULD YOU DO?
Nothing - if you have camera equipment that you are satisfied with. When you buy new lenses, maybe test them to see that everything fits. Doesn't have to be a test chart, it could be an unplastered brick wall, or a board wall - any flat but textured surface to judge sharpness right into the corners. Please take these pictures from a tripod, not handheld.
I do also have lenses from CANON, NIKON and SONY, which I would not want to give away. Because I have tested them and they serve me well. This is not about putting any manufacturer against the wall - I only describe my experiences and the conclusions I have drawn for myself.
DID YOU KNOW ABOUT FUJI'S COLLABORATION WITH HASSELBLAD?
HASSELBLAD is the epitome of high quality photographic equipment.
This camera costs around € 50,000 as shown.
Why am I showing you this here?
Because HASSELBLAD as a company did not have the necessary resources to develop these cameras and the corresponding lenses. FUJI did that for them and then supplied the lenses, which were then sold under the HASSELBLAD brand.
Here you can see the reference to the partnership with FUJI in the "OUR HISTORY" section of the HASSELBLAD company website:
FUJI & HASSELBLAD
FUJI has launched the same camera with the same lens under its own name as the FUJI TX-1, as pictured. The Hasselblad was always delivered in black, the FUJI TX-1 in champagne, the TX-2 in black.
By the way, this is a very special analog camera - I bought this one in Japan from Bellamy Hunter and will report about it
ONLY THE LENSES OF FUJI PASSED THE TEST
AGAIN: CANON, NIKON and SONY build very good lenses. I still have lenses from all three manufacturers in stock and I do not intend to sell them.
BUT: I have bought all FUJI lenses available for the GFX medium format except the 63mm f2.8 and tested each one and not only were all lenses perfectly adjusted but they were better than anything I had tested before in terms of image quality and sharpness.
So I'm not a FUJI fanboy blindly holding up a company flag here, but someone who has been impressed by the exceptional quality of these lenses.
WHICH MANUFACTURER BUILDS THE BEST LENSES?
For medium format and APS-C my answer is: FUJI
With full format (35mm) CANON, NIKON or SONY - but then with a test at delivery, to be able to exchange or readjust faulty lenses. Third-party manufacturers such as SIGMA, TAMRON and 7ARTISANS can be included in the shortlist for financial reasons, but lenses from the same manufacturer as the camera usually work better (topic autofocus).
For the sake of completeness, we should also mention LEICA, who have an exceptionally high quality standard - both in terms of construction and perfect adjustment when new lenses are delivered. However at prices for which you can buy several top lenses from other manufacturers. But in return they last for decades, as you can easily see on eBay.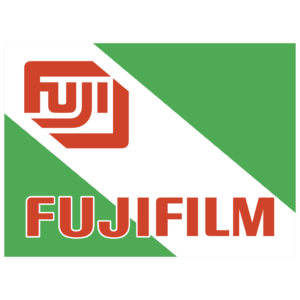 BY THE WAY: FUJI IS ALSO IN FRONT WITH THE CAMERAS
FUJI is the sole leader in medium format cameras (102.5 points), with a wide lead over the best Hasselblad (84 points). Among the APS-C cameras, FUJI is also in front, but here it is closely followed by NIKON (D500) and SONY (Apha 6600).